Rachael Cretten
Careers Lead
KITE plans to deliver a careers programme, which includes advice for learners, parents and staff as well as employer engagement and support. Learners are also supported in their " career planning "by Christine Murrells. Christine is an independent and impartial Career Development professional employed by CXK Ltd ( www.cxk.org )
The government has introduced the following mandatory guidance called the Gatsby benchmarks:
1. A stable career programme
2. Learning from career and labour market information
3. Addressing the needs of each pupil
4. Linking curriculum learning to careers
5. Encounters with employers and employees
6. Experiences of workplaces
7. Encounters with further and higher education
8. Personal Guidance

We want:
all of our learners to understand the full range of opportunities available to them, to learn from employers about work and the skills that are valued in the workplace and to have 1st hand experience of the workplace;
all learners to get an excellent programme of advice and guidance that is delivered by individuals with the right skills and experience
all learners to get support tailored to their circumstances, with access to face-to-face advice
all learners to get the information they need to understand the job and careers opportunities available, and how their knowledge and skills can help them in considering suitable careers.
Labour Market Information
WHAT IS LMI?
Labour market Information ( LMI ) can provide us with insights into different jobs and opportunities informing us what is available now or predicted to be available in the future. LMI can be gathered in a wide variety of ways and from an array of sources, from government funded organisations through to job adverts in local papers and online. Just having a conversation with someone can give us information as to who is recruiting.
BE INFORMED
It is important to try and use more than one source of information to enable you to create a clearer picture. LMI is often seen as a reliable prediction of the future. Always remember that the further away the prediction is, the more open to change the prediction is.
RESEARCH
Research helps you to find out what is possible and is the key to understand what is going on. Always remember there are plenty of sources available to help support you with this, parents, carers, tutors, friends, and your careers lead or CXK careers advisor!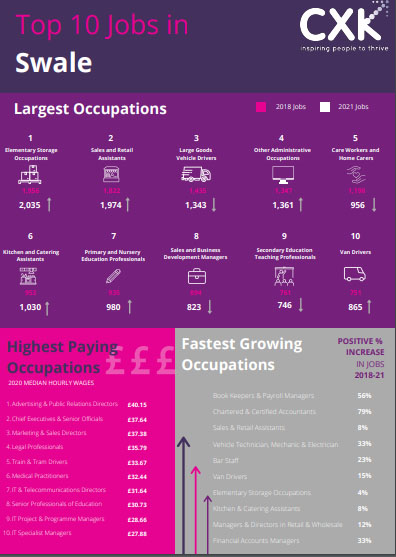 KITE College – Provider Access Statement
Introduction
This policy statement sets out the college's arrangements for managing access to providers for learners at the college, with the purpose of giving them information about the provider's education or training offer. This complies with the college's legal obligations under Section 42B of the Education Act 1997.
Pupil entitlement
All learners at KITE College are entitled to:
find out about technical education qualifications and apprenticeship opportunities as part of a careers programme, which provides information on the full range of education and training options available.
hear from a range of local providers about the opportunities they offer, including technical education and apprenticeships- through group discussions and visits
understand how to make applications for the full range of progression pathways
Management of provider access requests
Procedure
A provider wishing to request access should contact: Miss Rachael Cretten, Careers lead – Rachael.Cretten@KITE-college.org
Opportunities for access
Events will be integrated into the college's career programme and will offer providers an opportunity to come into the college to speak to the learners. This could be done in various ways throughout the year.
Please speak with our Careers Lead to identify the most suitable opportunity for you.
Premises and facilities
The college will endeavour to provide the boardroom, wellbeing room or any other suitable room available for discussions between the provider and learners, appropriate to the activity. The college will also make available, specialist equipment to support provider presentations. This will be discussed and agreed in advance of the visit with the Careers Lead or a member of staff.
Providers are welcome to leave a copy of literature about their business or any other relevant paperwork for the Careers Lead, this will be made available to the learners.
Safeguarding
KITE Child Protection & Safeguarding Policy
Education and training providers will be expected to adhere to this policy.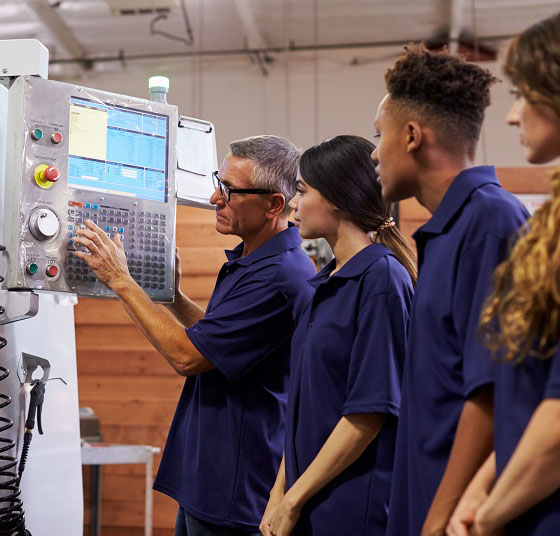 THINKING ABOUT APPRENTICESHIPS?
More and more young people are considering apprenticeships to start their career.
Are apprenticeships for learners who don't get the grades for university? NO
Apprenticeships are valuable hands-on qualifications that allow young people to earn money whilst they learn in a whole range of industries.
We encourage all learners to consider apprenticeships as a possible future pathway they are a great way to start your career.
The National Apprenticeship Service advertises upcoming vacancies from the country's biggest apprenticeship employers:
https://amazingapprenticeships.com/vacancies/
http://www.apprenticekent.com/home
http://www.kenttrainingandapprenticeships.co.uk/
Address
Unit 1 & 2, Bonham Drive, Eurolink Business Park, Sittingbourne, ME10 3RY